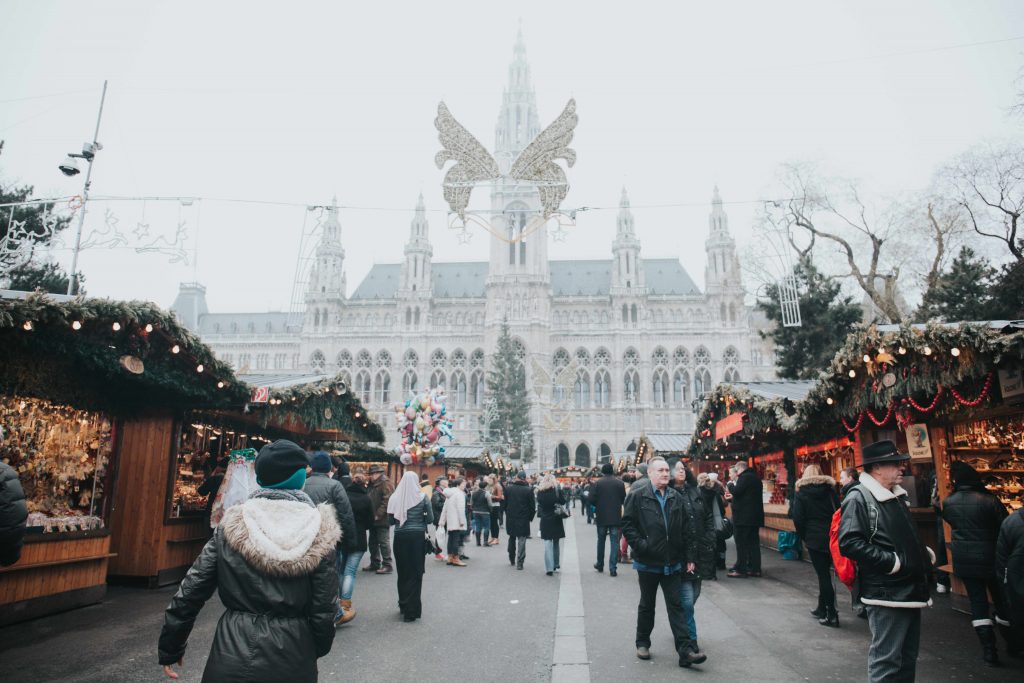 A Hallelujah as the World Turns
Whether we live in the East or the West, whether we are secular, Jewish, or Buddhist, Christmas as a celebration of Jesus' birth (considered a prophet and celebrated also by Islamic and Judaic societies) draws the world together now into a hush, a type of reflective intimacy like no other time of year can do. It can also drive the world over the edge in the manic way in which it is celebrated, and the loneliness and disappointment so many feel at this time.
I love Christmas. My inner child loves the sense of magic and specialness of the season, and my older self loves the way it draws both neighbours and strangers together. I love seeing the trees in my local streets full of pride at their special treatment and decked out in ribbons. Yet this year my capacity to delight in the season is shadowed by the suffering in the world, and the fear that hangs over many of us with the way our world is changing, perceptibly hardening. And so at this time it is OK to pull back a little from media and societal expectations; to slowly draw and follow your breath as it fills your chest, to feel your heart – there – and know that, above all else, there is no greater Christmas gift to yourself and others than expression of loving kindness.
So how to mark this time? The time that precedes it, Advent, is a time of preparing the self to receive (and become) something greater, by letting go all that gets in the way. It is a time to practice having less, so that we can receive more. That might mean less sugar but it might also mean releasing grievances and opinions so that our hearts are wide open for what might be received (and can thus be given). Christmas is a time to welcome in the stranger, the lost, and the unwanted within and without us – and also to reclaim the innocent, the vulnerable, and the tender in our lives. In Pagan history, which is from where much of the symbolism of this time comes, these festive rituals came as an opportunity to find relief from the dark stretch of Winter, and to create a much-needed moment for joy and celebration.
There are many people who struggle with Christmas – often because of the distaste around the excess that it so often is, but also very often because their innermost child's tenderness and hopes were dashed long ago. There is little more symbolic of the inner child and the innocent within us than Christmas, whether it be the generosity of the Santa story, or the birth of hope, innocence, and redemption in the story of Christ's birth. Whatever your theology, Jesus can represent that within us which chooses to Love and be vulnerable, even in the face of great ignorance and fear. Over and over. Like the postie who can still manage a cheerful word when so overworked at this time of year, or the cash-register worker who holds themself with grace and warmth, and the kindness of holding ourselves and 'not-saying' what our less-kind selves might usually say to those close to us (especially when we're tired and stretched).
Christmas is a moment to choose to still Love the world and each other. To say a gentle 'Hallelujah'.
At our most celebratory, a Hallelujah is a rejoicing for our good fortune. At our most vulnerable, a Hallelujah comes often for just the tiniest scrap of kindness in our lives. It may come as a kind of "thank God!" to finally have the downtime of holidays, or as a quiet word of gratitude for the grace others may show us through extending an invitation or checking-in. Whether we feel full or depleted at this time of year, the essence of Christmas can bring us closer to something more sacred and more human.
As Leonard Cohen put it, with such tenderness:
There's a blaze of light
In every word
It doesn't matter which you heard
The holy or the broken Hallelujah
This year we might also be reminded of Jeff Buckley's 'cold and broken Hallelujah' – a place that feels there might be nothing Holy to be found. As many of us are haunted by, and mindful of, the faces in Aleppo, refugees locked away awaiting their fate, or any and all of us who are feeling great loneliness at this time of year, we can let it be the most tender and sacred time of year. We can let the child, both in her innocence and kindness, as well as in her exuberance and capacity to find wonder, be with us. Let us find a way to reach out and extend ourselves with Love and Grace perhaps more than we have ever done before.
I want to thank everyone who has worked with me this year. You have no idea of the Graces you bring. I trust deeply in the blessing that working towards growing how we love ourselves and each other is for the world, however we do it and whomever we do it with. Take it into the streets and the shops, to your families, and into your own most sacred selves this Christmas. For those who feel alone and uncertain, you are not alone. For those who have opportunity and privilege, let it be a time of rejoicing but also of being generous with those gifts. For those who have some beauty and some magic in their Christmas – let it truly be a time of appreciation and Joy. The world needs more Joy.
With Love and Christmas tidings of Peace,
Emma